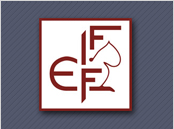 From the 1st of January 2016 BRI will be BSH
And from this date the BLH can be show in Classes 12-7
We need 40 BLH 3 times at show and from those at least 15 IC or IP.
We still need also a lot of information about the litters.
Merry X mas and a Happy New Year BC BSH and BLH
Start of Full recognition preparations, website information of the BLH, folder, and preliminary standard are online.
Following before end of august the documents needed for recognition to gather information.
Temporary email adres [email protected] for all questions and request of formulars.
GA 2015
At the Last GA the BLH got Preliminary Recognition per 1-1-2016
BRI will be BSH
A working project for the recognition of British Longhair is in progress:
Step 1: accepting the BLH into BRI Breedcouncil - accepted
Step 2: collect pedigrees and writing the Standard for the Coat in progress
GA Decisions 2014.
Recognized BRI * 25/ Ticked tabby.
And British Longhair has received an EMS BLH x * non
GA 2013 Decisions:
By 1-1-2014 British is now British Shorthair
We have new colours recognized for British Shorthair by 1-1-2014
Silver and Golden pointed
Pointed with white.
The patterns – 11( shaded) and -12 (shell) in British Shorthair are now only - 11 Tipped

Further the GA decided that the age of showing kittens is raised up to age 4 months
.
Compulsory Student Judges Seminar on 08.12.2012
The next Compulsory Student Judges Seminar will be held in Groningen, The Netherlands, on Saturday 8th December 2012. The programme, the venue and further details of the seminar can be found here.
From 1-1-2012 The Colours Cinnamon and Fawn in British are now recognized.
General Assembly Albufeira Portugal: 24-25 May 2012
26 may Judges Seminar
FIFe world Cat Show in Croatia : http://www.worldcatshow2012.com/